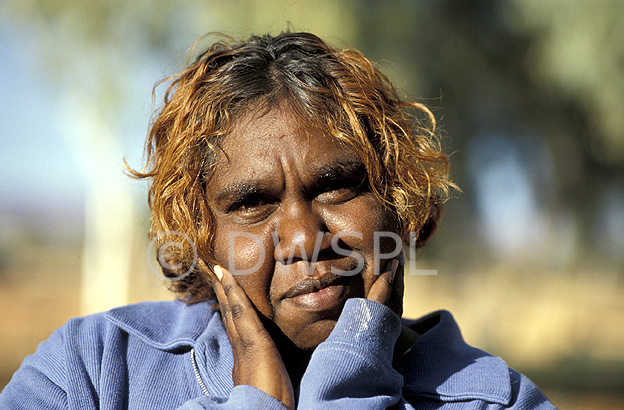 This image is of:
PORTRAIT OF ABORIGINAL WOMAN, WESTERN AUSTRALIA

Reference Number: 67098

About Image & Pricing:
Royalty Free Image. Rates: Web & Mobile $65 for 72 dpi file, $150 for 3 mb file, $350 for 12 mb file. Larger file size, price to be negotiated.

Photographer:
© DWSPL/S.Sadler (HR572/RM)



Keywords:
Australia, australian, people, aboriginal, aboriginals, aborigine, aborigines, indigenous, indigenous people, woman, women, female, females, DFF, DFFPEOPLE.