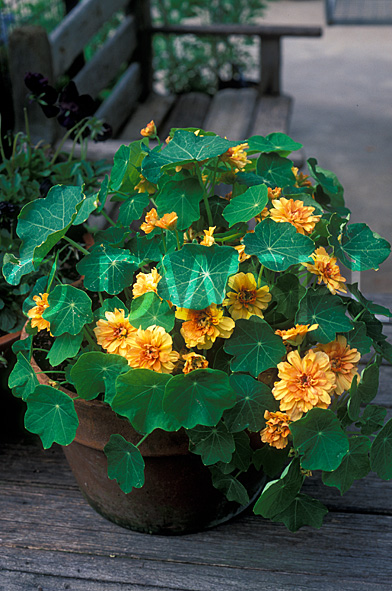 This image is of:
A ROYALTY FREE IMAGE OF: TROPAEOLEUM 'MARGARET LONG' (DOUBLE NASTURTIUM IN CONTAINER)

Reference Number: 18536

About Image & Pricing:
Royalty Free Image. Rates: Web & Mobile $65 for 72 dpi file, $150 for 3 mb file, $350 for 12 mb file. Larger file size, price to be negotiated.

Photographer:
A Royalty Free Image for unlimited commercial and editorial use © DWSPL/T.Scott (RF)



Keywords:
Flower, flowers, nasturtium, nasturtiums, tropaeolum, tropaeolum majus, majus, indian cress, tropaeolaceae, herb, herbs, margaret long, pot, pots, garden pot, garden pots, outdoor pot, outdoor pots, potted.