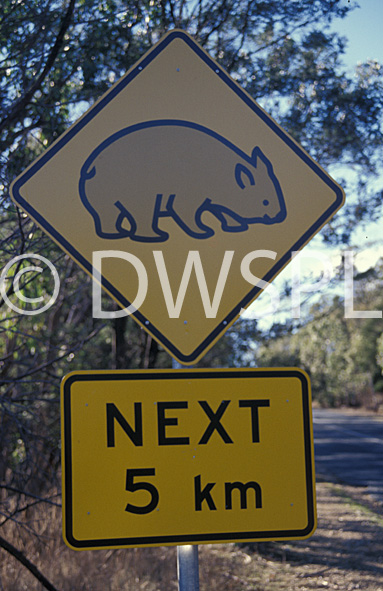 This image is of:
AUSTRALIAN ROAD SIGN WARNING OF WOMBATS CROSSING ROAD FOR THE NEXT 5 KM

Reference Number: 109107

About Image & Pricing:
Rights Managed Image (RM). Email info@dwpicture.com.au for quote, permission and high resolution scan.

Photographer:
© DWSPL/D.Bigwood (HR/RM)



Keywords:
Australia, New South Wales, sydney, sign, signs, roadsign, roadsigns, road sign, road signs, wombat, wombats, warning, warning sign, warning signs, australian mammal, australian mammals.