Ref No: 104237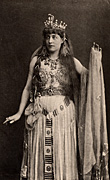 (RM) Image
Lillie Langtry (1853-1929) English society beauty and actress who first appeared on the stage in 1881. Here as Cleopatra in 'Antony and Cleopatra' by William Shakespeare. Photogravure published c1895.
Ref No: 103237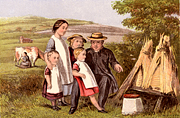 (RM) Image
Children being shown straw beehives or skeps. In the 19th century Bees were a popular example of industriousness. Chromolithograph from 'Household Pictures for Home and School' c1875.
Ref No: 103238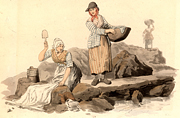 (RM) Image
Welsh washer women doing their washing in a stream at the public washing place. From 'Costume of Great Britain' by William Henry Pyne (London, 1808) Aquatint.
Ref No: 103947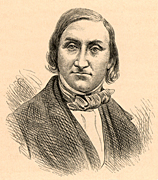 (RM) Image
Edward Forbes (1815-1854) British geologist. Professor of botany, Kings College London. President of the Royal Geological Society 1853. From 'Life of Sir Roderick I. Murchison' by Archibald Geikie (London, 1875) Engraving.
Ref No: 103280



(RM) Image
Entries from opposite pages of the Miller zu Aichholz children's guestbook, 9 August 1891. On left Carl Goldmark (1830-1915) has written opening theme of Brahms' G Major string quartet, signing it C. Goldmark. On right Johannes Brahms' (1833-1897) exagg
Ref No: 103951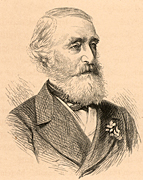 (RM) Image
George Julius Poulett Scrope (1797-1876) British geologist and economist. In geology, he was particularly interested in volcanoes. From 'Life of Sir Roderick I. Murchison' by Archibald Geikie (London, 1875) Engraving.
Ref No: 103215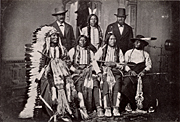 (RM) Image
Sioux Chiefs after a meeting at the White House, Washington, USA c1877. North American Indian. Indigenous people. Native. Photograph. Halftone.
Ref No: 103278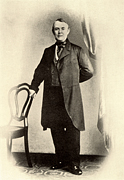 (RM) Image
Johann Jakob Brahms, father of the German composer Johannes Brahms (1833-1897) From a photograph. Halftone.
Ref No: 103336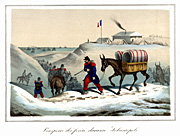 (RM) Image
Crimean War (Russo Turkish War) 1853-1856: Siege of Sebastopol, October 1854 to September 1855. French mule train evacuating the wounded. Italian hand-finished lithograph c1857.
Ref No: 103964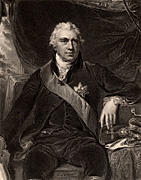 (RM) Image
Joseph Banks (1743-1820) English botanist and plant collector; sailed with James Cook on 'Endeavour' 1768-1871; President of Royal Society for 41 years from 1778; engraving after portrait by Thomas Lawrence.
Ref No: 103217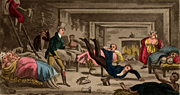 (RM) Image
Adventures in a Snoozing Cellar: young blades visiting a brothel which obviously caters for a variety of tastes. From 'Real Life in Ireland' by 'Brian Boru' London, 1826) Aquatint.
Ref No: 103210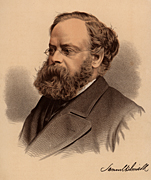 (RM) Image
Samuel Plimsoll (1824-1898) English politician and social reformer born at Bristol, called the sailor's friend. Campaigned against 'coffin ships', overloaded, unseaworthy vessles, often over insured. In 1876 the Merchant Shipping Act passed by Parliament